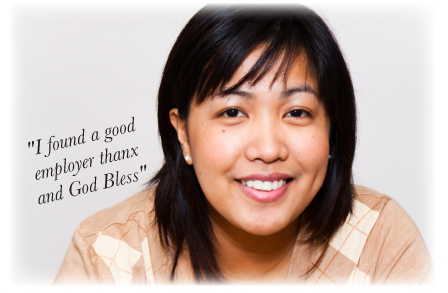 Filipinit.com was set for the sole purpose of helping you find the ideal, live-in caregiver position in Israel.
At Filipinit.com, you are able to create a caregiver profile that we will place on our website.

This gives you the opportunity to advertise your experiences and skills to the

thousands of potential employers in Israel searching for a caregiver. A potential employer will then be able to email or telephone you directly saving you, time, money and the energy of going through a caregiver agency.
Post Your Resume
& Get Hired
We advertise your caregiver profile for thousands Israeli employers and they contact you directly.